My doctor warned me about this. Because my immune system was so low when I had pneumonia, they mentioned to me that I might can really sick afterwards with normal viruses. Especially since I work with kids. So today I woke up with a sore throat and my ears plugged. I'm not fully congested yet so I'm pounding glasses of water and taking vitamins to shorten the length of this disaster. Before this morning however, I felt great!
Friday night we headed out to Disneyland to meet up with some Disney buddies I haven't seen in years! We had so much fun catching up with all of them. When we all first met we were 13 to 16 years old. Now we all have careers, husbands, wives, houses, and soon probably children...crazy!
Saturday was a good/bad day. UCLA lost...no...not lost...they were killed. But they totally deserved it. They didn't show up for that game...horrible...horrible. So to lick our wounds, we headed out to see the new Coen Brothers Film, Burn After Reading.
We saw this movie for two reasons: 1) No Country for Old Men was great. 2) George Clooney and Brad Pitt.
It was okay. Hard to follow up on such an amazing film but it did have its hilarious moments. Brad Pitt was hilarious. The characters were a little oversimplified compared to their other films but it was pretty suspenseful in certain scenes.
Sunday was our fun day. We packed up the kids bright and early and headed out for Hunington Beach's Dog Beach. We had found a group of local cocker spaniel owners who have these get-togethers. It was pretty entertaining to have 10 cocker spaniels taking over the local mutt and greet location. Here are some photos:
Our water baby, we couldn't keep her out of the stuff.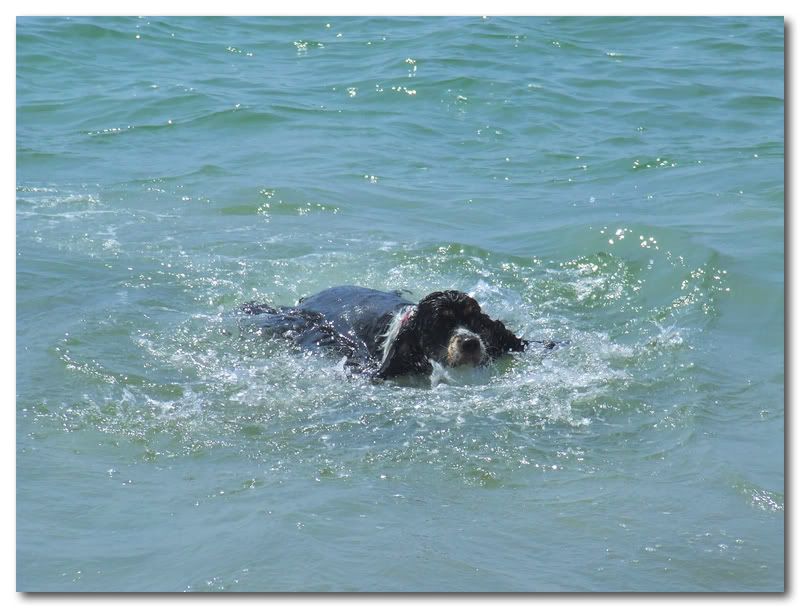 So many cockers!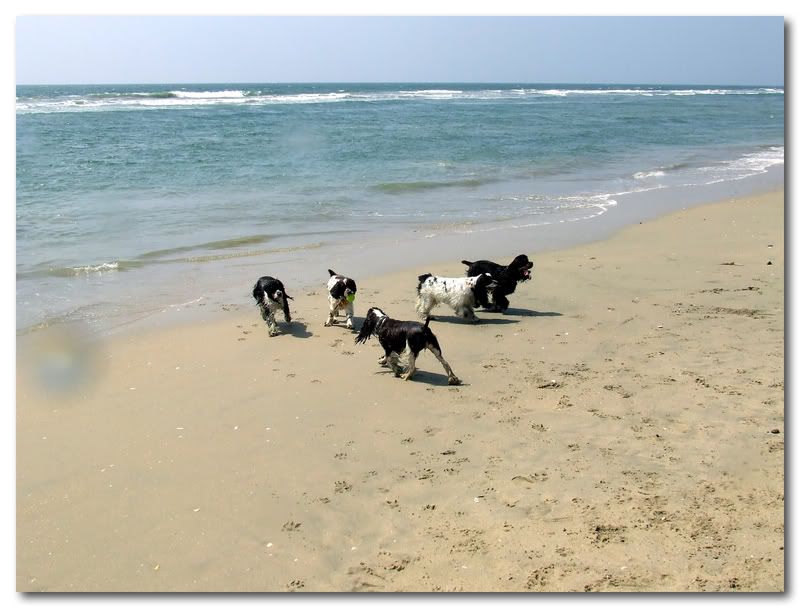 They are taking over!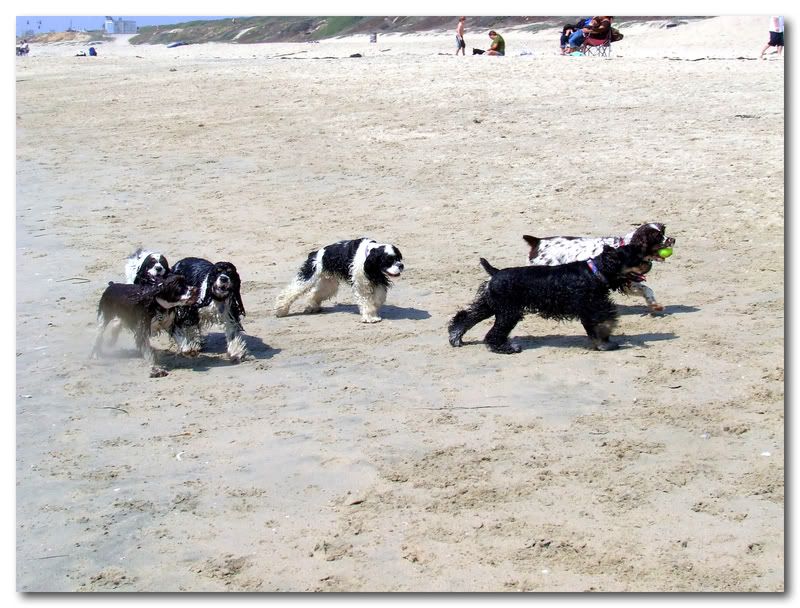 Lily and Tucker became very good buddies.
It was such a great day. It took about 2 hours of shampooing to get all the sand out of them but then they slept like rocks for 3-4 hours. So worth it.
So hopefully I get over whatever I have right now really fast because we have day game this weekend and those are really tough on their own. Especially going into it after a game like this past Saturday. We also signed up for the CHOC Walk, I can not wait for this! So anybody going, lets meet up!
I was looking forward to summer being over so we'd have more weekends to lay around, but then football season and family get-togethers have us busy once again. Our calender is booking up!
Oh...and we bought a lemon tree. Dunno why but that makes me happy!!